A Family-Run, Family-Friendly Practice
My Mouth Dental/My Kidz Mouth Dental are committed to providing families in Rowlett, TX, with convenient, comfortable, and affordable dental care. We believe the habits that support strong teeth and a healthy smile are developed at a very early age, but we also understand that your dental needs change as you get older. This is why our team combines years of training and experience with a genuine interest in each patient's unique needs.
Our husband-and-wife team, Dr. José Montoya and Dr. Ashley Ramsey offer a range of services from cleanings and exams to state-of-the-art dental implants. With two general dentists and a pediatric dentist in the same office, we can see patients of all ages and pride ourselves on our ability to treat almost any type of concern — no matter how complex — under one roof.
Are You Looking for a Pediatric Dentist?
We Have the Tools for a Lifetime of Healthy Smiles
Did you know it's important to visit a pediatric dentist around your baby's first birthday? If they start teething early, you should schedule an appointment with a dentist within six months of their first tooth erupting. These visits not only protect your children's health but also lay the foundation for a lifetime of healthy habits. We have a range of dental procedures to support your child through all stages of their teeth development to ensure a future of optimal oral health.
FASTBRACES & Other Popular Services
Our dentists offer several services at our Rowlett, TX, practice that can be especially beneficial for children's smiles. Frenectomies, for example, are used to treat overgrown bands of soft tissue within the mouth. This can help newborns to breastfeed and help older children with eating and speech.
Dr. Montoya is skilled in FASTBRACES® technology, which is effective for both adults and our younger patients. In addition, interceptive orthodontics (early intervention orthodontics) can help your little one avoid needing more costly and intensive treatment to straighten crooked teeth in the future.
Our Dental Wellness Plan
Makes Quality Care Accessible
Our doctors understand that some of our patients don't have dental insurance, but we believe everyone deserves the same quality care. Under our Dental Wellness Plan, you pay an annual fee to cover cleanings, exams, X-rays, and fluoride treatments for your family, plus discounts on necessary treatments. Members can expect:
No maximums
No deductibles
No waiting periods
No limitations for pre-existing conditions
Ask about becoming a member during your next visit to our Rowlett office.
I absolutely love this office. I have been bringing my boys here for years and have never had a bad experience. Not one thing to complain about. The dentist are so patient and caring. They explain everything they do to the patients and makes my boys feel comfortable. The hygienists are very good too. They always have my insurance figured out even for last minuet treatments. I have never been more impressed by an office before.
View on Google
First off, it's been 10+ years since my husband or I have been to the dentist. That being said, the staff was encouraging, ready to teach and judgment free. Very personable staff! Everyone is very organized. Staff is very patient and makes sure all questions are answered. A relaxing environment. Myself, my husband and my 3 kids definitely have a dental home.
View on Google
Achieve Healthy Smiles for the Whole Family
Reach Out to Our Team Today
At My Mouth Dental/My Kidz Mouth Dental, our dentists take pride in creating a dental family, and we would love to welcome your family into ours. Our warm and compassionate approach to care is backed by in-depth training in several areas, including pediatric, restorative, cosmetic, and implant dentistry, making us a one-stop shop for all your dental needs. We invite you and your family to request a consultation to get started. Fill out our online form or call our Rowlett, TX, office at:
The Importance of Choosing
a Board-Certified Specialist
Despite the importance of early dental care, we know that regular trips to the dentist for the youngest members of your family can be difficult to make. That's why we offer accessible care and make it a priority to put your little one at ease. Unlike other offices that simply offer pediatric care,
Dr. Ramsey
is a board-certified pediatric dentist, meaning our Rowlett office provides:
Unparalleled Care
Dr. Ramsey has completed rigorous written and oral testing to become a board-certified pediatric dentist. Dr. Ramsey is up to date on all the latest techniques and guidelines in pediatric care. This distinction allows us to offer a higher standard of care and produce the very best results for your little one.
Peace of Mind
Going to the dentist can be frightening for some patients, making it that much more important to choose a board-certified pediatric dentist for your child. Dr. Ramsey has specialized training and expertise to provide a safe, fun, and educational experience for all our younger patients.
Stress-Free Environment
A board-certified pediatric dentist knows exactly how to treat and communicate with younger patients. This greatly reduces the likelihood of dental anxiety from occurring in the future because your child will create a positive association with the dentist and even look forward to their appointments.
Professional Affiliations
Best dental office I've ever been to and I've lived in Michigan, North Carolina, California, and Florida. They have a kids and adult side and both are absolutely phenomenal. Words can't put into perspective the level of work, care, and customer service. You have to stop by and see for yourself.
View on Google
My son had a positive dental experience at this appointment. This was our first visit with this office and all staff was friendly and my son is 14 and he said he has never seen his teeth so clean and white. Left with a new toothbrush, toothpaste and small toy. Would recommend this office to parents with children.
View on Google
Post-Op Patient Resources
Our Results
Showcase Our Commitment to You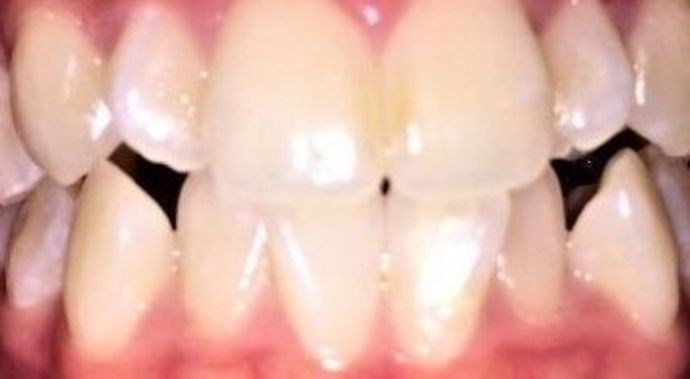 Worried About Cost?
Ask Us About Financing
The cost of dental care can quickly add up, and we strive to do everything we can to make dentistry affordable for our patients. We're upfront with all costs to ensure there are no surprises at the end of treatment. We can work with virtually any budget, and we accept CareCredit® financing that allows you to make monthly payments. We encourage you to make your family's oral health a priority today by reaching out to our Rowlett, TX, office and scheduling an appointment. You can request a consultation with one of our dentists online or call us at:
"They treat you like family."
Everyone here is amazing! Dr. Montoya and Dr. Ramsey treat our whole family, including grandparents. Dr. Ramsey most recently has treated both my kids. She and Gigi are absolutely wonderful with them - so patient and caring. They really put them at ease and made the whole experience less stressful.
View on Google
I love this place! The staff is courteous, the facility is super clean, and they know us all by name. It's personal at My Mouth My Kids Dental. They treat you like family.....Well at least I feel like they do. It's a great addition to my family. I tell people all the time I choose the people that are in my circle and I'm glad I chose My Mouth My Kids Dental to take care of my family's dental needs....
View on Google
A One-Stop-Shop
for All Your Dental Needs
Cosmetic
Orthodontia
Periodontal
Restorative
General
Dental Technology
Cone Beam Scanners
Laser Dentistry
Take a Look Inside Our Office