Severe dental anxiety can make it hard to go to the dentist. For some, it's enough to avoid the dentist completely.
Our dentists offer sedation at MyMouthDental/MyKidzMouthDental in Rowlett, TX, so patients of all ages can receive the care they need.
Learn how dental sedation can ease your fears and help your appointment fly by without worry.
Think You Could Benefit From Sedation?
Request a Consultation to Learn More
Dr. Ashley Ramsey is a board-certified pediatric dentist with over 10 years of experience. She routinely administers various levels of sedation and follows all guidelines set forth by the American Academy of Pediatric Dentistry. Dr. Jose Montoya or Dr. Vincent Truong and an anesthesiologist can also provide oral sedatives for a wide range of procedures. Constant monitoring during the sedation process ensures that all patients receive safe and effective care.
As your one-stop dental shop, we can serve the needs of all your family members regardless of age. Contact our Rowlett dental practice to request an appointment or call us at:
"We love this dentist!"
5-Star Reviews From Our Patients
We love this dentist! My daughters have gone here since the beginning and now are 8 and 12. I have one daughter who had a severe bike accident and they came to rescue and opened early for her. I have another daughter who has severe anxiety and they had done everything to make her feel safe and now is able to be back by herself. They have been such answered prayers! Highly recommend.

View On Google
Our family loves all of doctors at My Mouth/Kidz Dental. As a mom, I love having the pediatric dentist and adult dentist in the same office. My kids get their cleaning at the same time as mine (huge time saver). My oldest children have moved up in to the adult side now that all of their permanent teeth have arrived. The continuity of care is very comforting. Plus two of my kids have Autism. All of the staff have been so patience and diligent to meet our unique needs. You will not regret bringing your family!

View On Google
Types of Sedation

There are several types of sedation dentistry
available for virtually any type of treatment
, from cleanings and exams to bone grafts and
dental implants
. Here are the sedation options available at our Rowlett, TX, practice:
Nitrous Oxide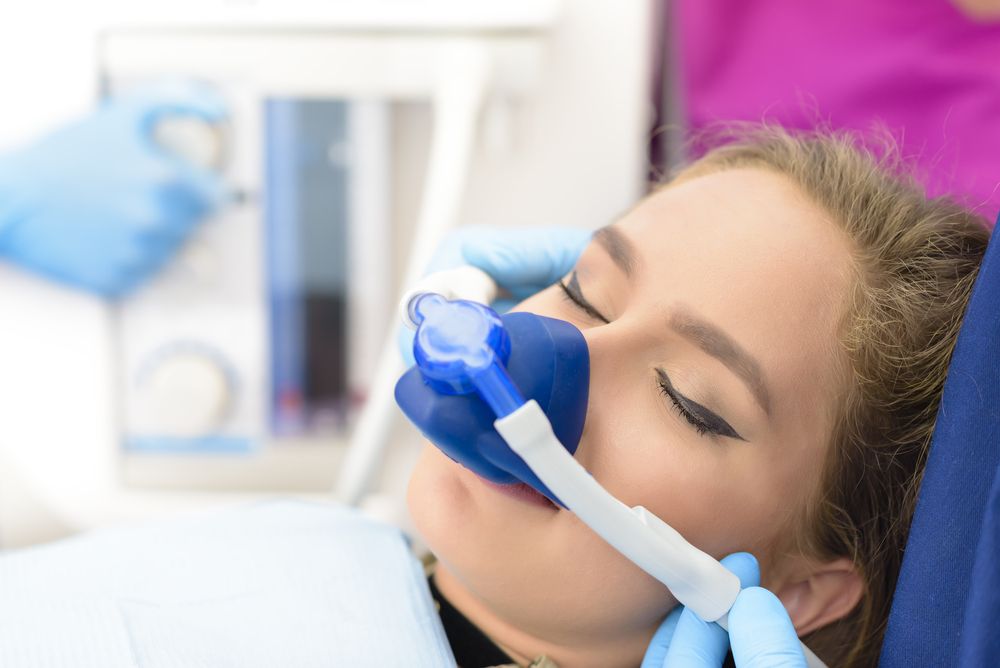 Nitrous oxide, or "laughing gas", is a gaseous sedation recommended for minor procedures. This sedative medication is administered through a mask or nosepiece. Once placed, your dentist will instruct you to breathe normally through the mask. The relaxing effects of nitrous oxide are felt within three to five minutes, and the dosage can be adjusted at any point during your dental treatment. Though most patients are aware of their surroundings, most remain fully relaxed for the duration of the appointment. Nitrous oxide is also the only sedation that allows patients to drive themselves to and from the dental office.
Oral Conscious Sedation
Oral medications can provide mild to moderate sedation based on the needs of the individual. At some other practices, patients are instructed to take a pill the night before their appointment, but this can cause unnecessary side effects. Instead, our team administers a liquid sedative medication on-site. This faster-acting alternative allows us to better monitor the effects and adjust the dosage, if we need to. Oral sedation induces relaxation and oftentimes grogginess, but does not render a patient unconscious. You can still communicate with the dental team during the procedure, but you will need to arrange for a ride home from a friend or family member.
IV Sedation
At our practice, our dentists work alongside a trained dental anesthesiologist who can deliver intravenous (IV) sedation directly to the bloodstream via a vein in the arm or hand. When administered in this manner, the effects are felt almost immediately. Patients are still conscious, but feel relaxed and at ease and may even fall asleep. During the procedure, blood pressure, heart rate, and oxygen levels are monitored constantly. The dosage can be adjusted at any point during the appointment for immediate effects. IV sedation is considered one of the safest, most reliable methods of sedation dentistry.
General Anesthesia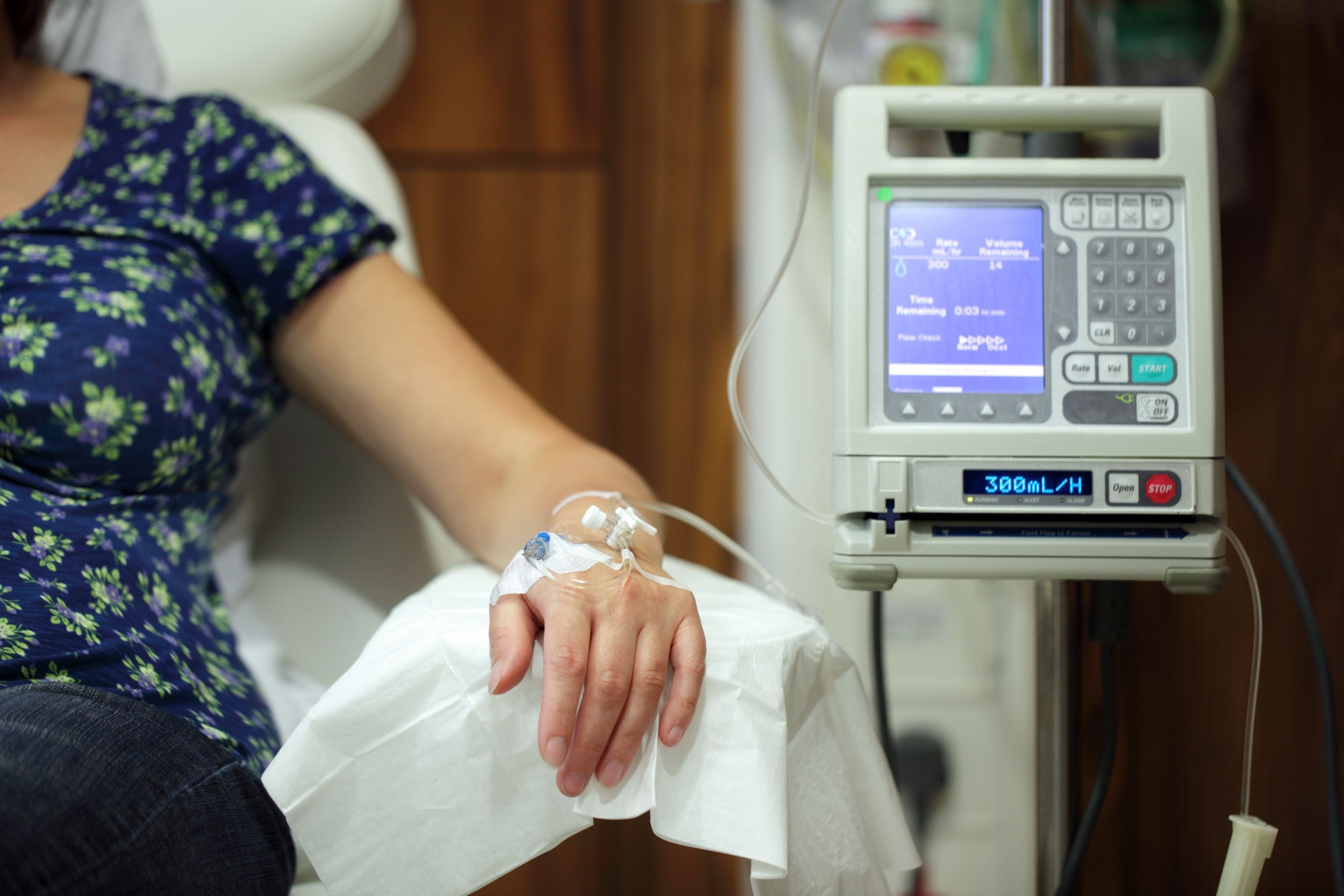 In some cases, individuals may require stronger anesthesia than what conscious sedation can offer. Deep sedation or general anesthesia is administered in a hospital setting. Our doctors can refer patients to one of our trusted colleagues when this type of treatment is necessary. Under this type of anesthesia, patients are deeply asleep and completely unconscious. At the end of the procedure, the anesthesiologist will reverse the effects with medication. When patients undergo general anesthesia, they have absolutely no memory of the procedure. They will need the rest of the day for the effects of the medication to subside.
Candidates for Sedation Dentistry

Individuals considering sedation dentistry at
our Rowlett practice
must be in good general health. During an initial consultation, your dentist will review your medical history in detail to make sure you qualify for this type of treatment. Be sure you mention any current medical concerns, as well as any medications or supplements you are taking. Sedation dentistry is recommended for individuals with:
Severe Gag Reflex

Despite gentle techniques, some individuals suffer from an extreme gag reflex and general unease in the dental chair. Sedation dentistry can help you feel more comfortable so you can receive the dental care you deserve.
Dental Sensitivity

Sensitive teeth can make even the most routine dental treatments uncomfortable. Sedation can alleviate discomfort and dental sensitivity so individuals can enjoy stress-free dental visits.
Arthritis
Seniors with arthritis often have trouble managing comfort during dentistry procedures. Light to moderate sedation can reduce pain and help patients achieve and maintain proper oral health.
Lengthy Treatment

If you are undergoing a lengthy procedure at our Rowlett practice, extra time in the dental chair can make you restless and uncomfortable. Options in sedation dentistry can keep you relaxed during your office visit.
Difficulty Controlling Movements

Some medical conditions, such as cerebral palsy or Parkinson's disease, can result in uncontrollable movements. This can make proper dental care difficult. Sedation can actually reduce or eliminate these issues temporarily so all patients can receive necessary care.
Sedation Dentistry Can Make a Difference
No Matter Your Age
"We will definitely be back."
More Excellent Reviews for Our Practice
Dr. Ramsey and her staff were amazing with my children. They are so patient and kind. We will definitely be back.

View On Google
They work quickly and they were very nice and made you fell comfortable which help because I have really bad anxiety.

View On Google
Is Dental Anxiety Common?
Sedation Dentistry for Children

Many of the patients we serve at our Rowlett, TX, practice are children. Sedation dentistry is available to any patient over the age of three who is at least 30 pounds. In-office sedation is given according to the child's weight and medical history. Throughout treatment, vitals are monitored closely to ensure there are no adverse reactions. We always follow the safety guidelines recommended by the American Academy of Pediatric Dentistry and are readily available to answer any questions that parents may have about their child's upcoming treatment.
If your child will be undergoing sedation at our Rowlett practice, please review these pre- and post-op instructions in preparation.
You Don't Have to Worry About Your Dental Visits
With Help From Our Caring Team
What's one of the reasons why we are an excellent choice for your loved ones? We are quite literally a family practice.
Two of our dentists, Ashley Ramsey and José Montoya, are a husband-and-wife team. They have children of their own, so they understand the anxiety that parents and kids alike can feel at appointments.
Everyone deserves to feel comfortable at the dentist. Our welcoming team will keep you at ease, starting with our calm and reassuring demeanor.
If you or your child need some extra help staying relaxed for dental care, we can also discuss sedation. Contact us online to get started or call us at:

Turn Over a New Leaf in Your Dental Health Journey
Does Insurance
Cover Sedation Dentistry?
Unfortunately, most dental insurance doesn't cover sedation dentistry. Providers view it as optional and won't pay unless they think it's necessary for your procedure. However, with options like CareCredit® and our Dental Wellness plan, we can work with you to make affording sedation much easier.
The treatment for which you are receiving sedation might still be covered, which can make a difference. Our Rowlett office accepts most forms of dental insurance. You are welcome to call us ahead of your appointment so that we can confirm if your insurance is in our network.
Have a Treatment in Mind?
Four Methods You Can Use
To Pay for Your Treatment
Cash or Credit
If your costs are not fully covered by insurance, you have other options. Patients are welcome to pay out-of-pocket expenses with cash or major credit cards.
Dental Wellness Plan
We offer an in-house Dental Wellness Plan to make treatment more affordable. It covers necessary general care like cleanings and fillings, and it has no maximums. The plan also features savings on other dental procedures.
Flexible Financing
Worried about the cost of sedation? We accept CareCredit financing so that you can pay for your treatment and sedation in manageable installments.
Online Portal
Many of our patients have busy schedules. To make things simpler, you can pay for your treatment online through our payment portal.
"We love Dr. Ramsey and Dr. Montoya and all their staff."
Why Rowlett, TX, Relies on Our Caring Team
Awesome clinic. Dr. Ramsey is very thorough and the staff is efficient and so great with kiddos. Hands down the best dentist office for my daughter!
View on Google
My kids have grown up here with this team and we love how they take care of them and look out for their best interest. The staff have known my kids for so long. We love Dr. Ramsey and Dr. Montoya and all their staff.
View on Google